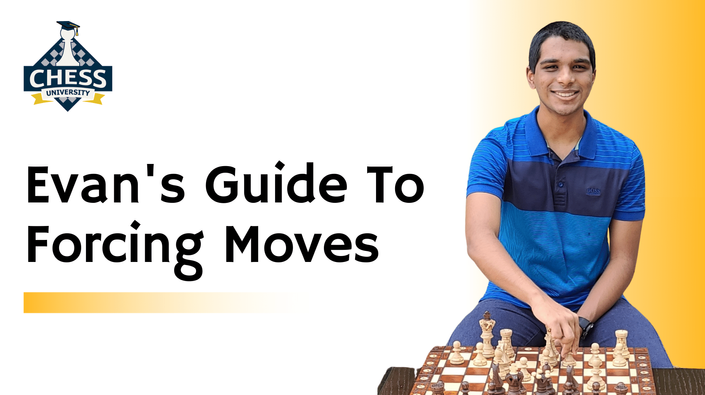 Evan's Guide To Forcing Moves
Chess Essentials To Improve Your Tactical Play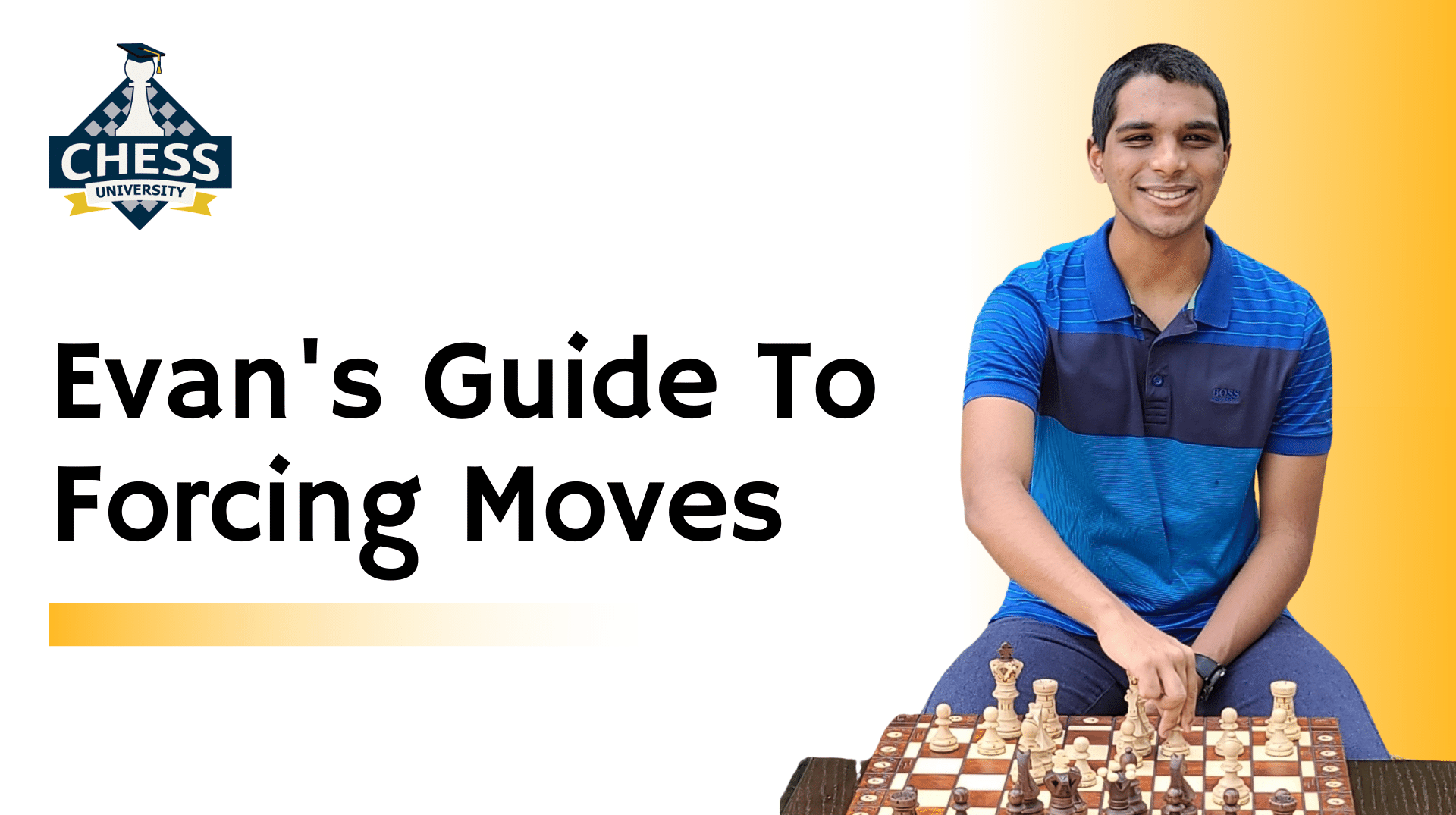 Improve your tactical and calculation skills with Evan's Guide To Forcing Moves!
This Chess University video course is perfect for beginner chess players (900-1199 Elo) who want to get better at finding tactics in their games. This course provides a thorough introduction to forcing moves and how to use forcing moves to find tactics.

By studying in this course, beginner players can improve their tactical skill, calculation skill, and improve the chances of finding game-changing forcing moves to win more games. The instruction from this course will also help students improve at defending and counterattacking.

Course Includes:
4 video lessons:

Checks (20 minutes)
Captures (21 minutes)
Threats (20 minutes)
Thought Process (21 minutes)

Bonus article on finding forcing moves in chess
Worksheet to help solidify your understanding
What You Will Learn:
Evan Mathura will guide you through the key concepts of checks, captures, and threats, providing you with a comprehensive understanding of forcing moves in chess.

Forcing moves are the key to winning chess games. With this course, you'll learn how to identify tactics and use them against your opponents while also preventing them from using tactics against you. Say goodbye to basic blunders and hello to a higher win rate!

Improve your tactical and calculation skills, gain the confidence to make game-changing moves, and take your chess skills to the next level.

Sign up for Chess University's Evan's Guide To Forcing Moves video course and start improving your chess skills today!

Always remember: "One doesn't have to play well, it's enough to play better than your opponent." – Siegbert Tarrasch
Your Instructor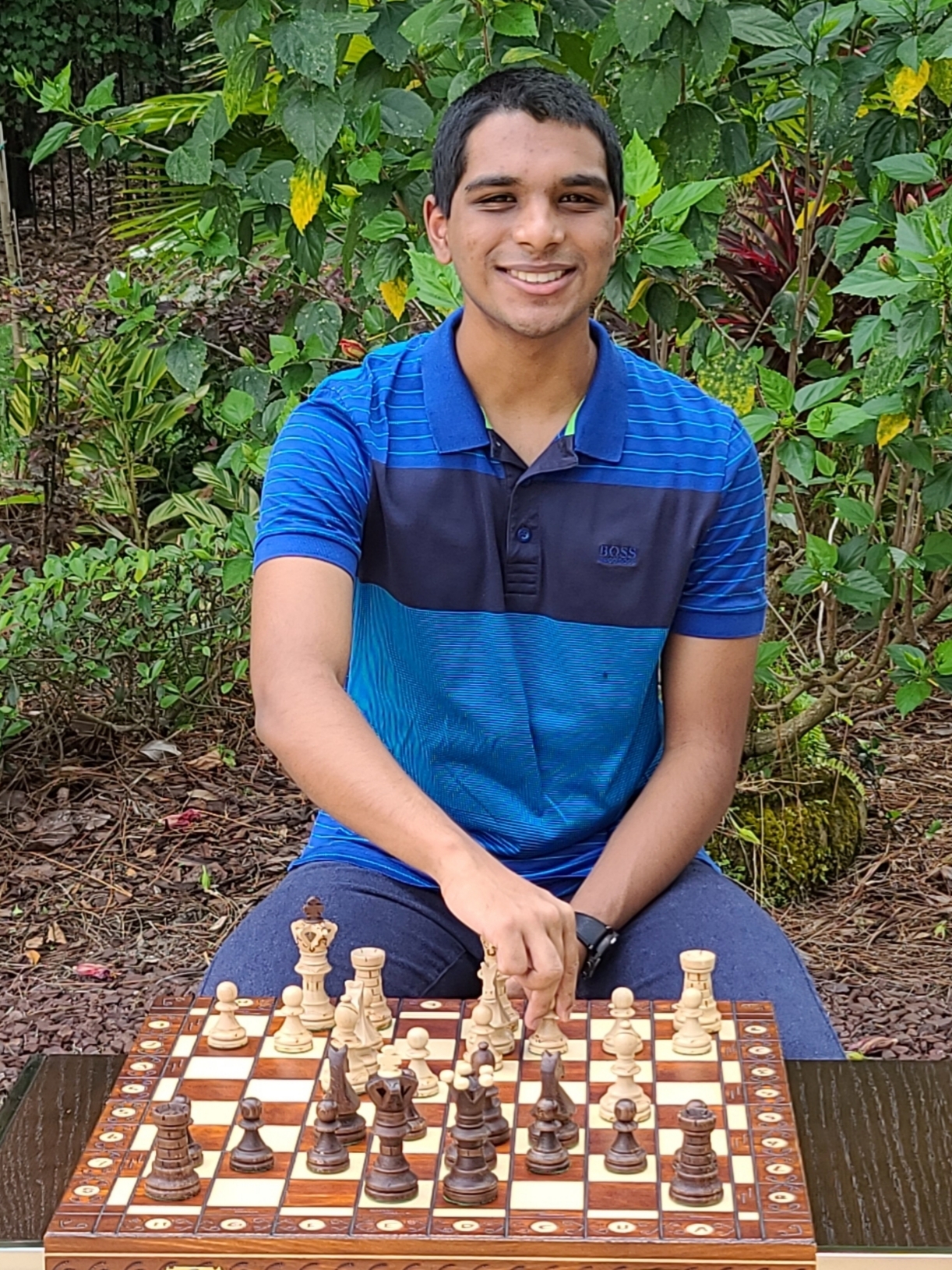 Hi, my name is Evan Mathura. I am passionate about chess and have been playing since I was 5 years old. This passion has led me to become the president of my high school's chess club, and create an organization to donate chess boards to schools and kids, which has impacted over 1000 kids to date. I look forward to sharing this beautiful game with you!
Course Curriculum
Evan's Guide To Forcing Moves
Available in days
days after you enroll