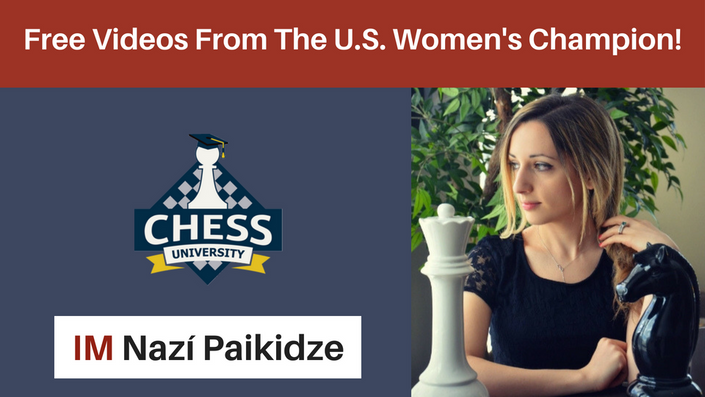 IM Nazí Paikidze's Prodigy Program Introduction Videos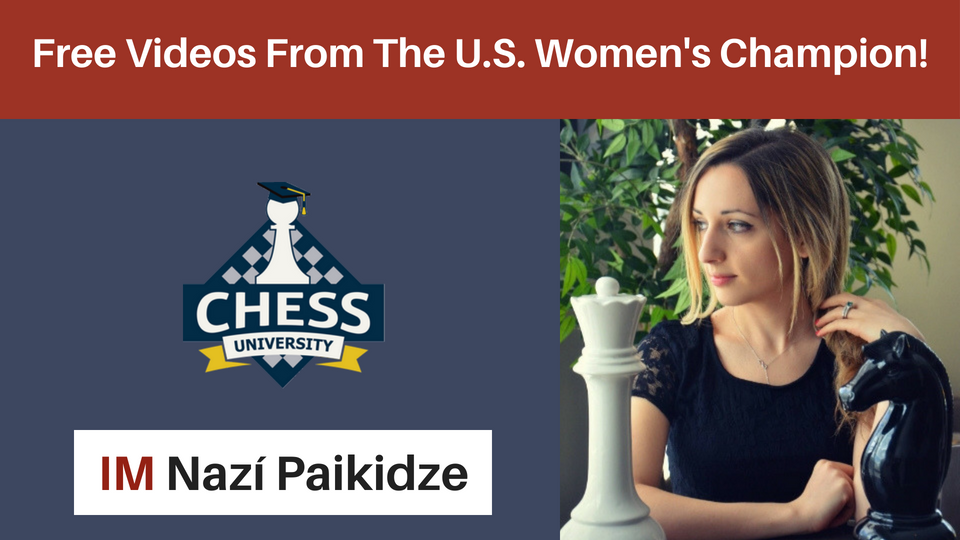 This free video package contains the mini lessons that IM Nazí Paikidze originally recorded to introduce herself to the students in Chess University's Prodigy Program. There is one video lesson for each of the four sections of the Prodigy Program, corresponding to different rating levels as detailed below.


Table of Contents

Video 1: 900-1199 Elo (Beginner) section (15 minutes)

Video 2: 1200-1499 (Intermediate) Elo section (15 minutes)

Video 3: 1500-1749 Elo (Advanced) section (15 minutes)

Video 4: 1750-1999 Elo (Very Advanced) section (15 minutes)
Enroll to get some free instruction and tips from the current U.S. Women's Chess Champion. (Yes, it really is completely free.)


Your Instructor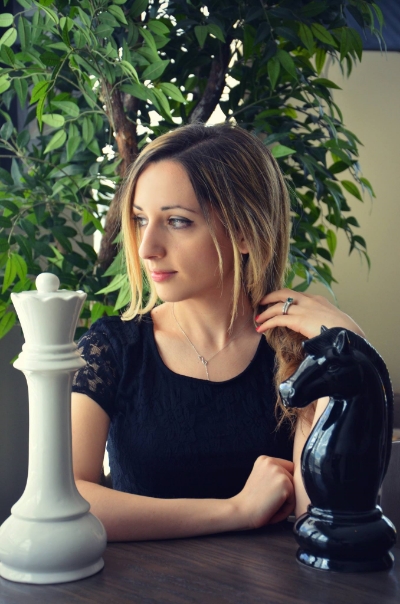 Nazi Paikidze is a Georgian American chess player who holds the FIDE titles of International Master (IM) and Woman Grandmaster (WGM). She was twice world youth girls' champion and four-time European youth girls' champion in her age category. She won the 2016 U.S. women's championship. (Wikipedia)

Nazí joined ChessUniversity.com's Prodigy Program as an Instructor later in 2016 and taught in our 1500+ and 1750+ Elo section for a year. She won the U.S. women's championship again in 2018 and is now the reigning champion.

Her Georgian first name, Nazí (ნაზი) translates to "gentle" and is pronounced as "nah-ZEE."