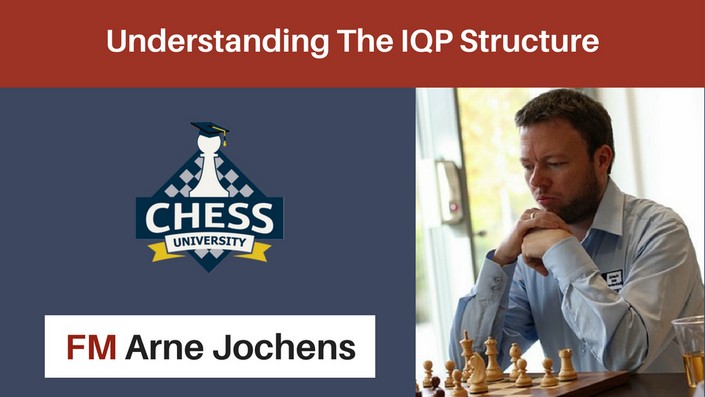 Understanding the IQP Structure
Improve your understanding of one of the most important pawn structures!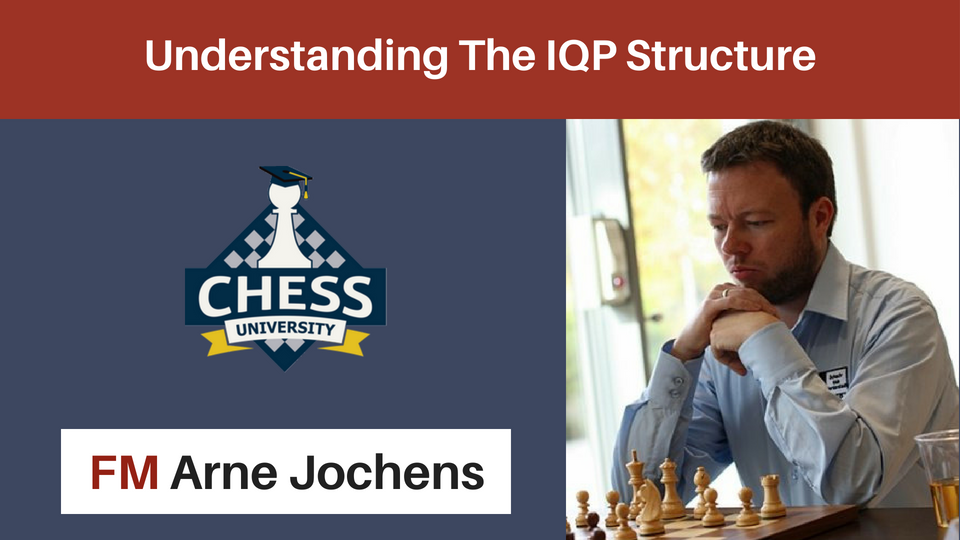 "Understanding the IQP Structure" by FM Arne Jochens is a recorded live lesson from December 2017 on the strategy of the Isolated Queen's Pawn positions. This free 1-hour lesson is targeted at players in the 1500-2000 elo range and focuses on the main positional and tactical motifs in one of the most common pawn structures in practical play. Whether you find yourself playing with the IQP for the initiative or trying to win the endgame against the IQP you will learn many interesting strategic concepts relevant to this structure. Deepen your strategic understanding of chess by enrolling today for free!
Course Curriculum
Click on a link below to watch the video.
Available in days
days after you enroll
Your Instructor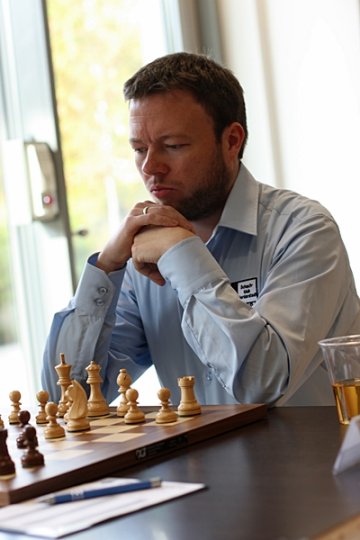 FM Arne Jochens, Ph.D is a highly experienced educator and chess coach as well as the Director of Content at Chess University, Inc. | ChessUniversity.com.